Welcome to Beamer's Labradors
Beamer Labradors is a small family run Labrador Retriever kennel located in Northeast Ohio.
After retiring from 30 years in education, we have chosen to focus our energy on breeding and raising our favorite breed, the Labrador Retriever. Labradors became our choice to breed, because of their great qualities as family companions. During the many years of my elementary teaching career, our Labradors became part of my classroom's reading, writing and math lessons. The kids were enthusiastic about involving the dogs in their projects and the Labs loved the kids!
We raise and breed our dogs with a focus on producing the typical Labrador Retriever with their happy, kind and eager to please personality. Labrador Retrievers love children, an active family, going places, exploring and being in any amount of water! Over the years we have visited other Labrador Retriever kennels and looked into quality Labrador pedigrees. We are thankful for the support and quality information that we have learned from these experienced breeders.
We have one to two litters a year. Every puppy is raised in a healthy, clean and carefully controlled environment. Thanks to the help of our grandchildren, our Labrador puppies are well socialized in a home environment from the time they are born to the time they are ready to go to their new homes. As retired teachers, we are also able to devote quality time in caring for our litters. We know how important it is to expose the pups to various sounds, surfaces, children and adults and places. Many of our previous buyers have returned for a second "Beamer Lab".
Please enjoy our gallery page with pictures of our previous puppies that owners have sent. If you are looking to make a loving, devoted Labrador Retriever a member of your family, please go to our upcoming litters page.
Thank you for visiting! Come back soon for updates!
Duff & Cathy Beamer
(330) 575-2862 .
beamerlabradors@gmail.com
Latest News
---
We are expecting to have a litter out of Bentley around the first of June. This litter would be black and or chocolate pups.
Thanks to all who have inquired !
Contact 330-428-1740 or 330-575-2862
******************************************************
******************************************************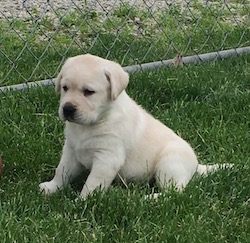 "Bailey" X "Buck" Pup 2018
******************************************************
"Bailey"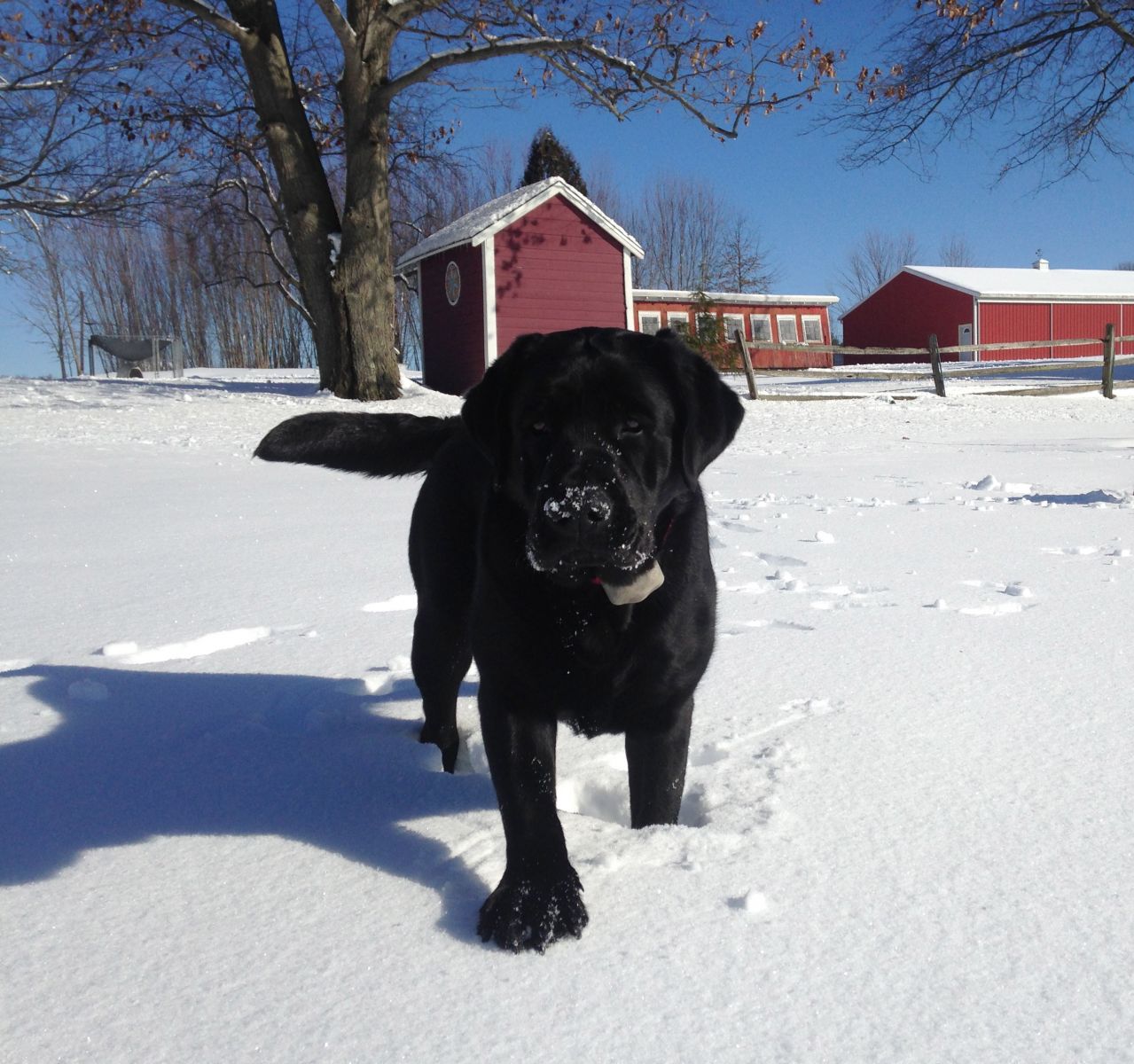 Her pedigree includes Borador, Valleywood,Windfall,Dickendall, Rocheby,Sandylands and many more quality lines.
She has a very sweet, easy going personality. For more info about Bailey, go to OUR LABRADORS page.