"Brutus" Bridget & Bolo Pup
Dear Cathy,
We got a family photo taken yesterday by a friend. We planned to use it in a Christmas card for the holidays. He enjoyed Thanksgiving and the captive audience who thought he was so cute and playful. You may certainly use anything in my note or the pictures that would be helpful to you. Let us know if you hear anything else about the other pups. Once again, Happy Holidays to you and your family!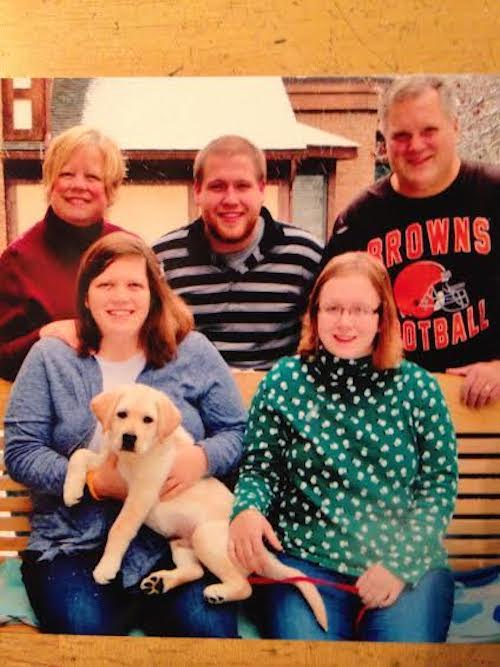 Nov. 19, 2014
I have been thinking that I wanted to send you an e-mail and just had not gotten it done. Brutus is doing well. We took him to the vet on Saturday and he weighed 20 pounds. He got his next shot and was thoroughly checked over. They were able to register his chip so they will have it on file. He is going back in December for his next shot.

He is ruling the roost at home! Having basically all adults in the house works in his favor. He has us all wrapped around his little toe. It truly was the right decision for our family and we are so happy that he is a part of it. He seems healthy and happy and is obviously growing like a weed. I know he would want me to tell you hello from him and ask about his mom and brother and sisters and how they are doing if you know. We will send you updates periodically if that is ok with you. Take care and have a wonderful holiday season…

Hi Cathy,
It's Lori.... I bought Cooper in September 2014. I wanted to send some pictures of him. He is beautiful and well loved. I can't stop smiling as I send this email, he's actually sitting right next to me happy as a clam. He is very calm and hasn't chewed up anything. He is 65 pounds. I couldn't be happier with him. Thanks for all you did to get Cooper to me!
Hope all is well with you,
Take care,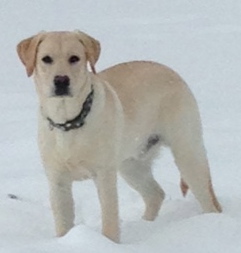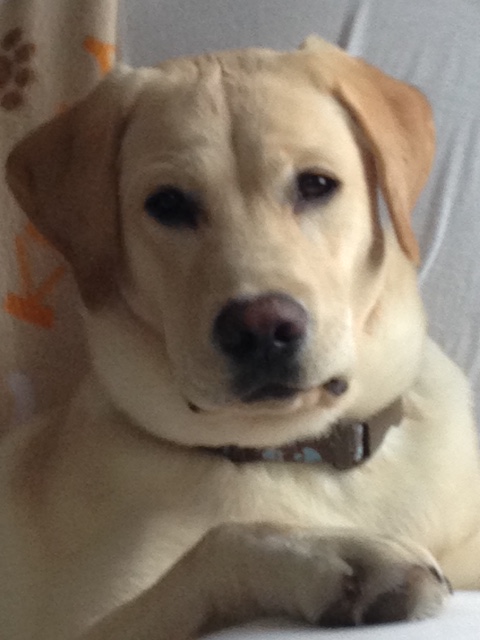 "Lilly Brown" a Mya & Cash Pup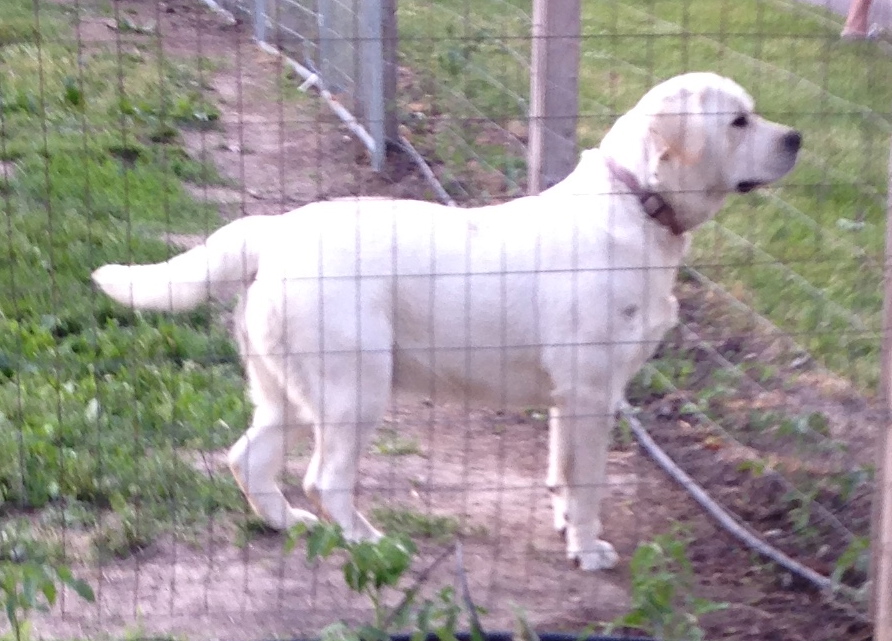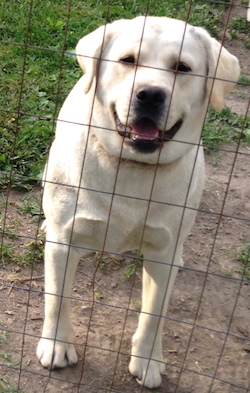 I just wanted to thank you for such a wonderful addition to our family. Otis is perfect--exactly what we needed, even before we knew we needed him. We unexpectedly lost our 9-year old chocolate male, Jake, in late June. I am so thankful that he and Otis at least had 7 or 8 weeks together--Otis learned alot in that short amount of time, as they were inseparable, and often reminds us of Jake. We also have a 9-year old female, Bear, so Otis still has great companionship--they have definitely bonded! Otis is gorgeous. He weighs over 70 lbs., yet is extremely calm, sweet, and gentle. He is a cuddler who just wants to be close to you. Our only regret is that we didn't get Otis and one of his brothers or sisters! We have not had him neutered--I think I would like to have one of his pups. Thanks again. He is truly loved and appreciated by all of us.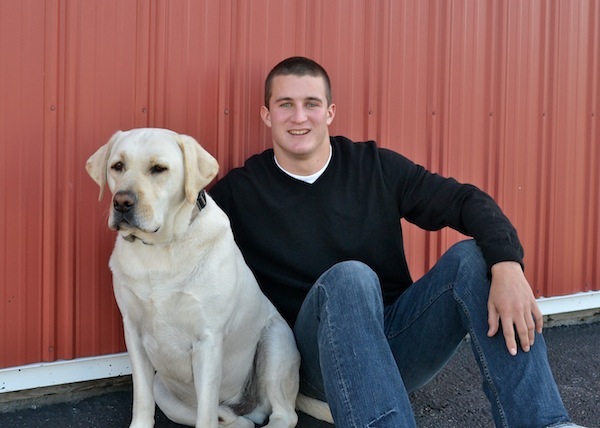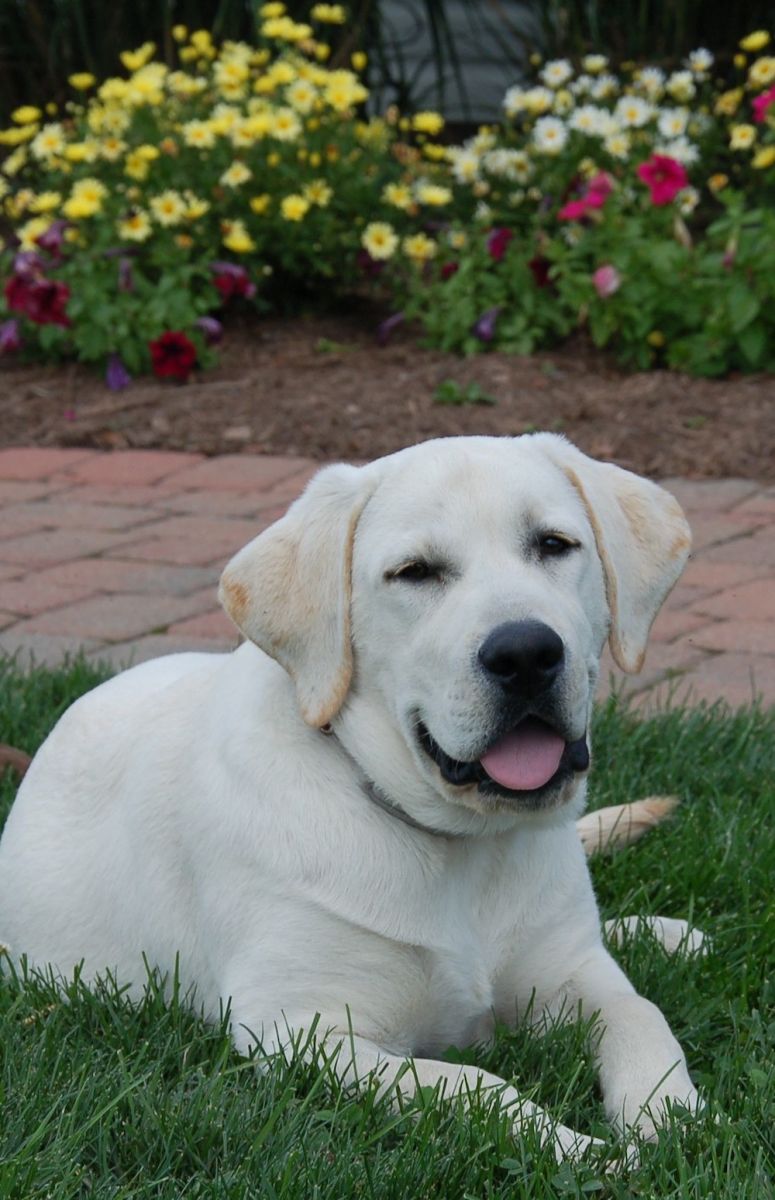 My How They Grow!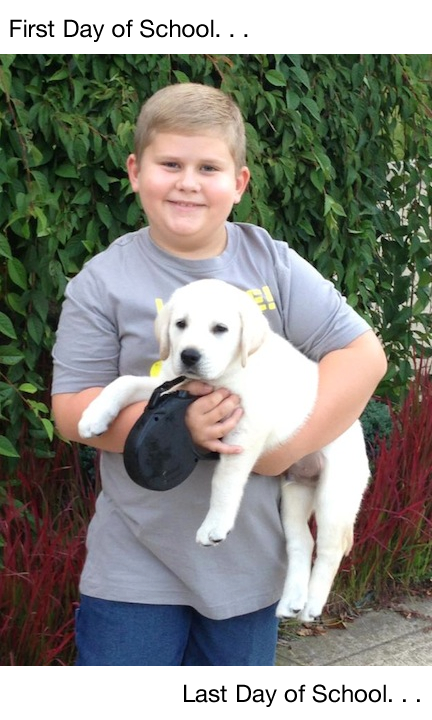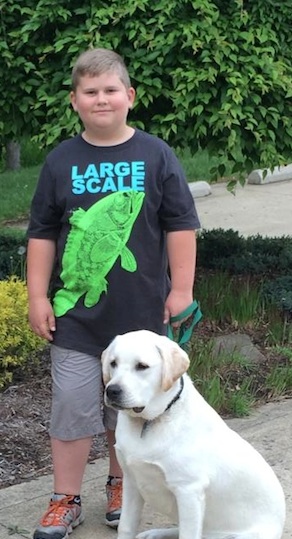 Cathy, Beau is doing well. He was 50#s at 7 months. He will be attending obedience classes if enough people sign up. Enclosed are some pictures I took of different angles so you could see his markings. He likes helping Chuck feed the birds. Our other Lab, Leo, is 81/2. They get along pretty well, but being a pup, it's fun for Beau to pick on him at times. Everyone says he is going to be a big dog! Kathy, Chuck, Beau & Leo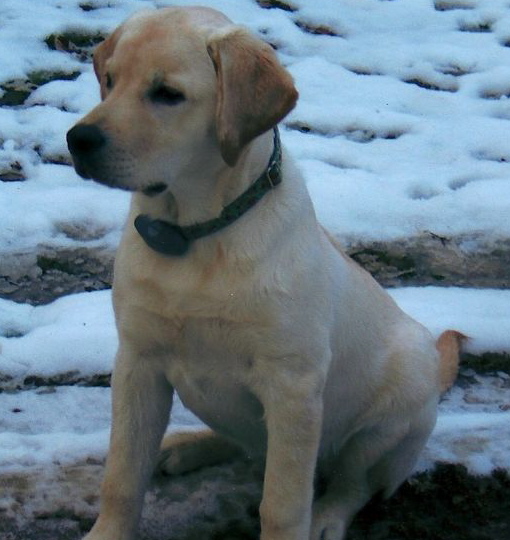 Beau in July, 2014
We wanted to follow up and send you some photos of Otto. Again, I just want to express how happy we are having Otto as part of our family. He's everything that we could have hoped for: fun, obedient, loyal, silly, active and loving! Please keep us in mind if you ever have a reunion or just want to schedule a doggy play day.

Best regards, Mike, Heather, Ellie, Will, Caroline and Otto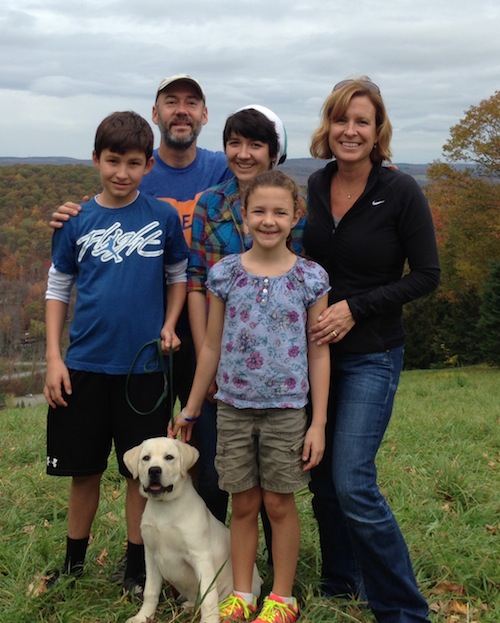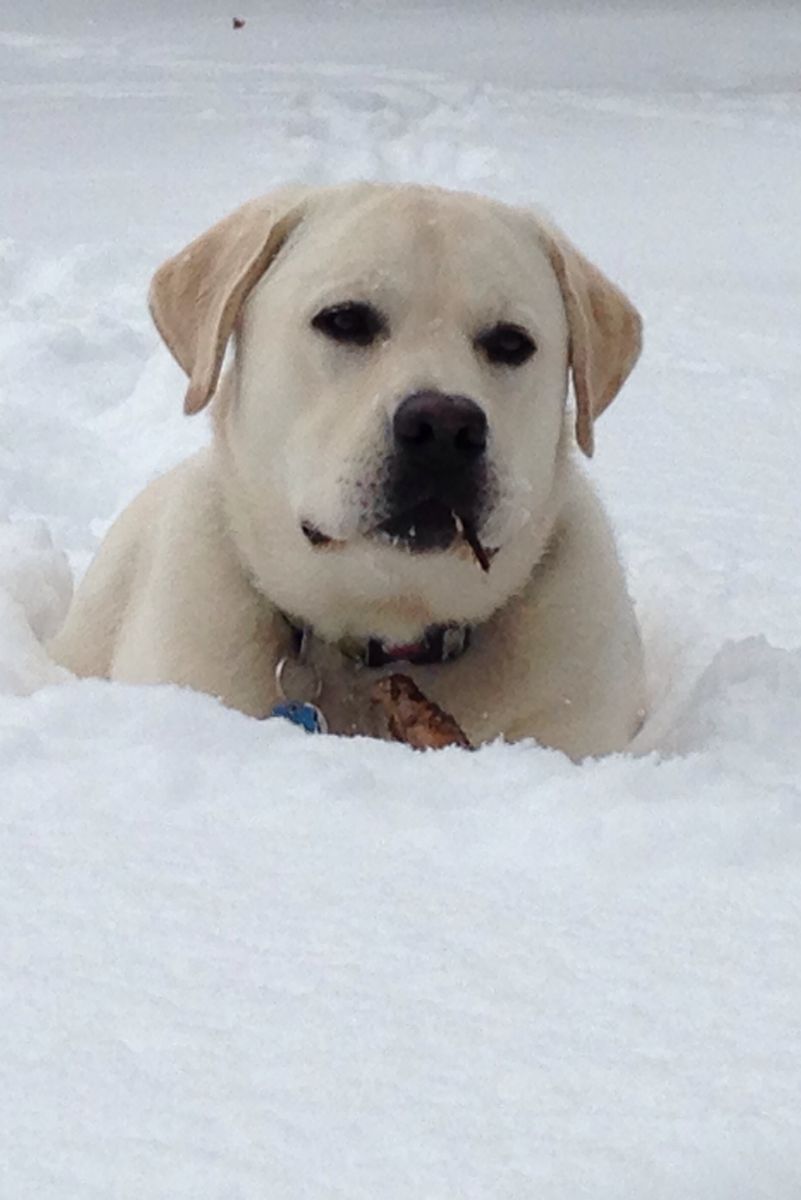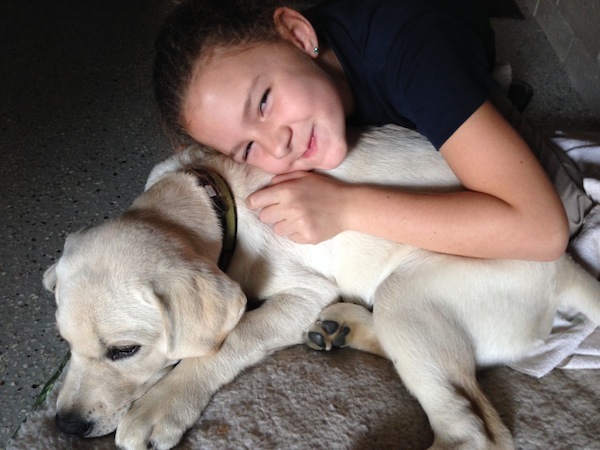 Hi there! How is everyone? Hope you are having a wonderous Christmas! Ginny has gotten so big, up to 53# and just got spayed last Thursday. She's doing well. We are continuing her education, she's in the intermediate class now at Pet Supplies Plus with Dana. She is one of the best in her class. I hope to hear from you soon. Have a very Merry Christmas! Julie
Hugo is a fun loving, well mannered dog, who is a joy around children of all ages. He is the most content dog who loves to just lay in the yard and watch the walkers pass by . He has grown to 100lbs and has a deep voice, which he rarely uses, and still has that bouncy puppy style of running when he plays with our black lab.

-Isaac.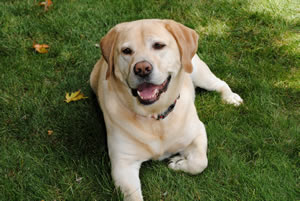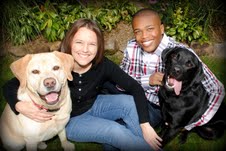 Hello Cathy, Abbey's doing great. I love her to death. Here are some pics from tonight's training class. She is such a beautiful dog.She has been spayed. We now have the invisible fence. She has much more energy than I do. Someday I hope I can wear her out. You breed great dogs. Thank you! I couldn't be happier.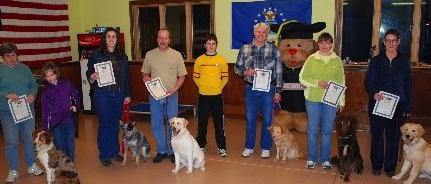 Mrs. Beamer,
I have attached a few pictures of Bossy! She is growing so fast and I have to tell you... she is a genius! We have 6 tricks down pat already. Bossy can sit, shake, down, rollover, "bang" (play dead), and give kisses on command. She goes to the door when she needs to go out, and she LOVEEEES her kennel. She gets so excited when I say it is time to go "night, night." Bossy is as mellow as can be and WHAT A SNUGGLER! Very rare for a lab to be so cuddly, but she crawls right up into my lap... obviously with her size rapidly increasing, this won't last long haha.
I want to thank you again for the opportunity to have this little angel in my life. I will continue to get you pictures and updates. We are working on some trick videos that we would be more than happy to send you if you are interested!? I hope all is well and thank you again.

Whitney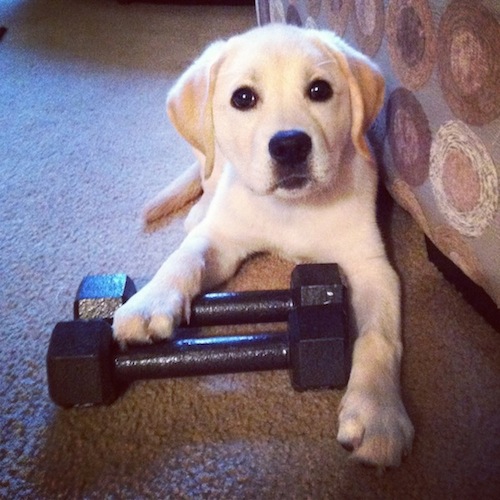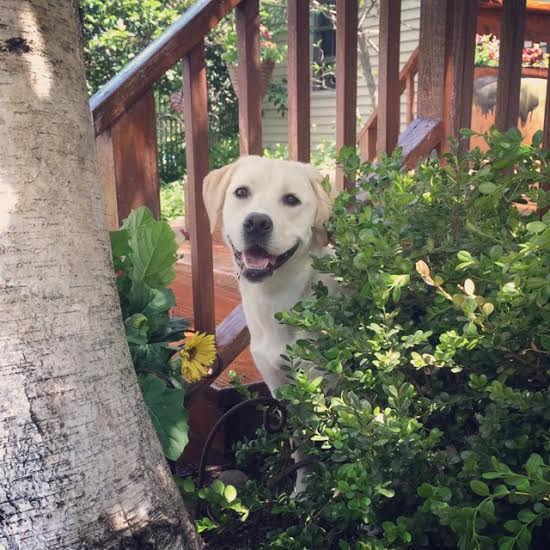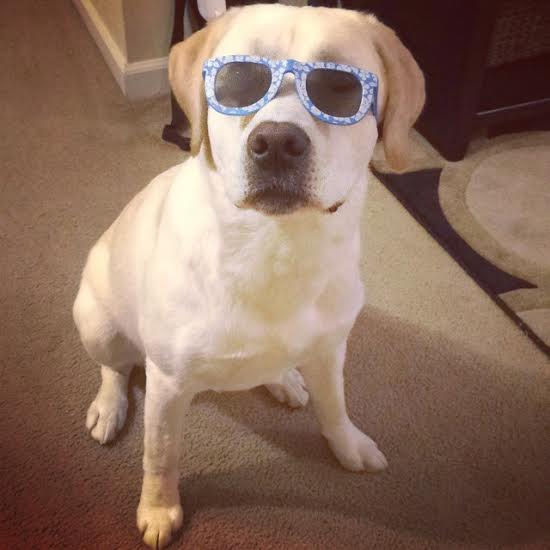 Latest News
---
We do not have any pups available at this time.
Thanks to all who have inquired !
Contact 330-428-1740 or 330-575-2862
******************************************************
"BUCK"
Available for STUD SERVICE
See info on Our Labradors Page " Buck"
Call/Text: 330-614-2462 Jennifer
330-614-3065 Jim
330-575-2862 Cathy
******************************************************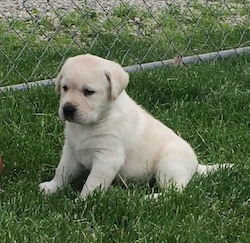 "Bailey" X "Buck" Pup 2018
******************************************************
"Bailey"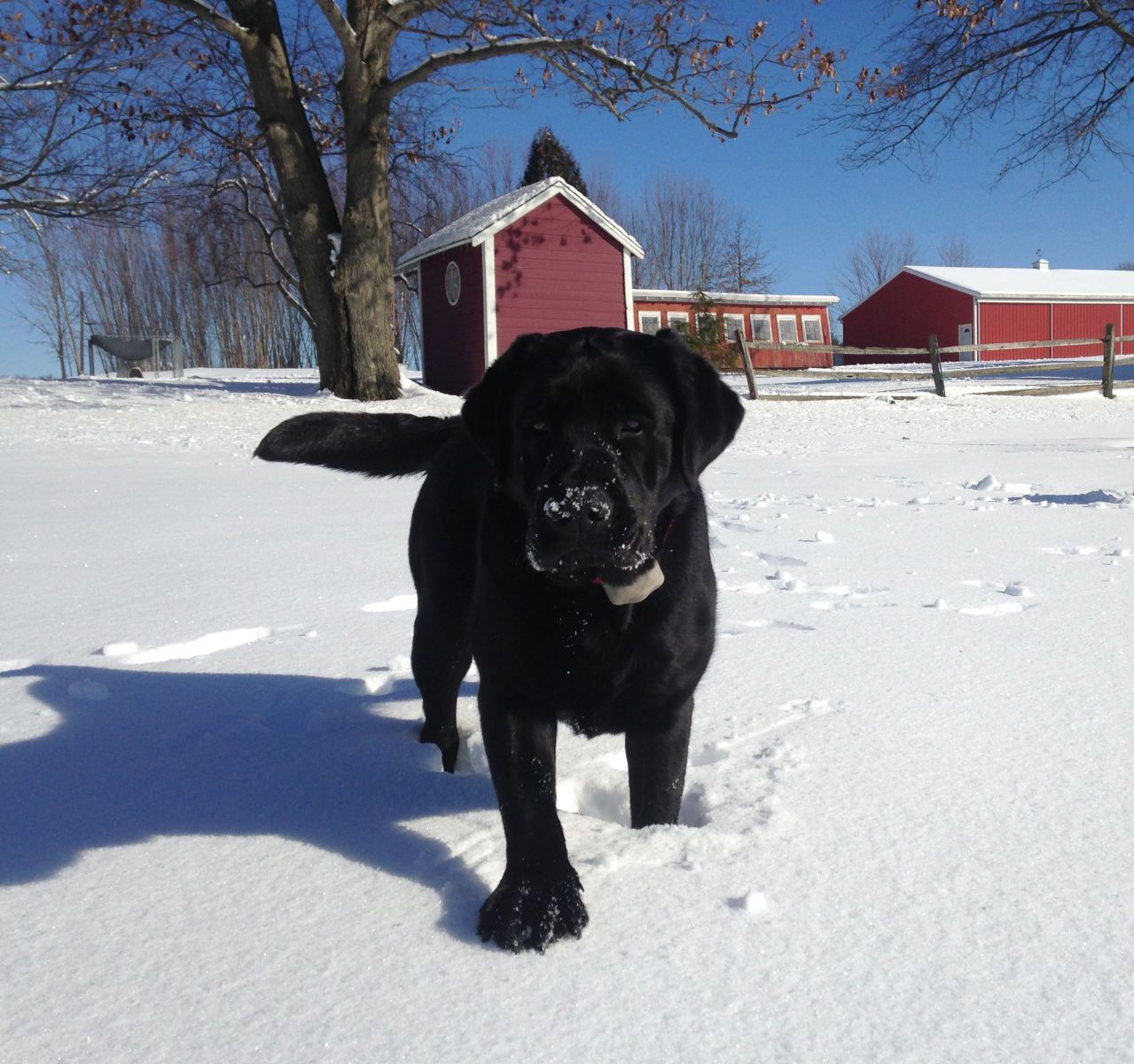 Her pedigree includes Borador, Valleywood,Windfall,Dickendall, Rocheby,Sandylands and many more quality lines.
She has a very sweet, easy going personality. For more info about Bailey, go to OUR LABRADORS page.